Optimise your catalogue
Provide us a product feed or your Amazon API Key and soon you will be able to manage your catalogue from Boardfy. You can categorise your products and check a complete record of your price changes.


Detect unlimited competitors automatically
From one board, you can examine a list with all your competitors, their origin, the quantity of products you have in common and if they have the best price.
Integrate your costs and visualise your profits
Our cost integration system will give you valuable information about products you're not making money with, or products you could sell cheaper and still have benefits.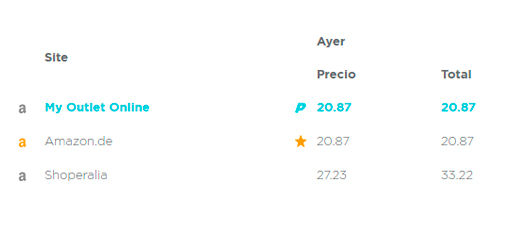 Get new sale opportunities recommended just for you
The opportunity board will show you new ways to increase your sales. There, you will find product that nobody else is selling, products temporary sold out by Amazon, products where you have the best price but not the Buy Box or even products where you can raise the price because of the price gap with the next competitor.
Receive email alerts with price variations
Find out every price changes that have taken place during the day through email alerts. You can customise them and receive the information whenever you like, and always know if you lost the buy box or someone matched or lowered your best prices.

Change prices with a click
Change the prices of your Amazon store, KuantoKusta or Google Shopping account from Boardfy, and integrate your PrestaShop, Opencart, Magento or Shopify to control and change prices in all your platforms.