Have you ever wondered why your Amazon sales are so low?
We're sure you have wasted hours and hours just asking yourself how to increase your sales, and trying to figure out why your efforts do not turn into profits.
The huge amount of sellers has created an excessively competitive marketplace, so every single detail counts.
Don't worry, we are here to help. In this article, you will learn about 5 key facts you should keep in mind/consider to have a successful Amazon store.
1. Win the Buy Box
Amazon wants to offer the best user experience, and this is why they determine who is the best seller of each product. As a result, the best seller will appear in the Buy Box as the pre-determined choice for your purchases, even though you can also choose another seller manually.
The most important elements to win the Buy Box are price, feedback ranking and availability of the products. Also, they pay special attention to the sellers who have their products in Amazon's warehouses (FBA).
Statistics estimate that over an 80% of Amazon's income comes from Buy Box purchases.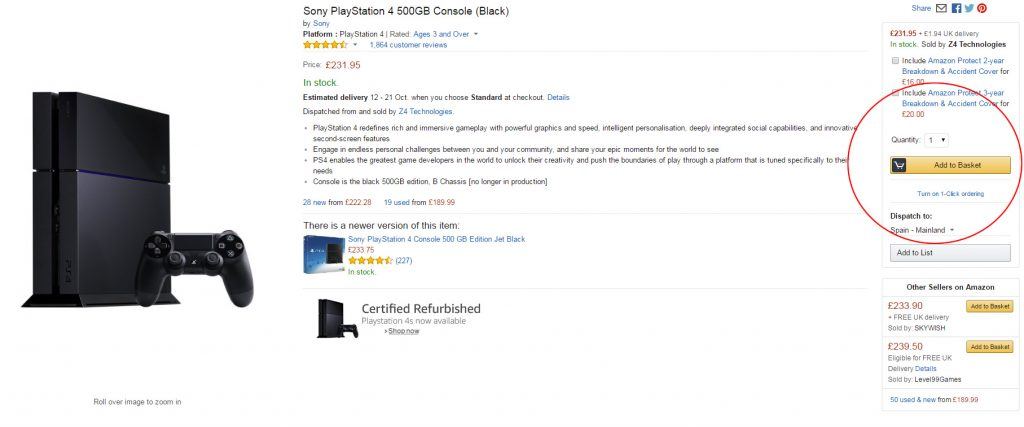 2. FBA products
As a seller, you can choose between storing your products in your own warehouse, or storing them in Amazon's. If you choose the second option, Amazon will send the products for you. This is called FBA (Fulfilment by Amazon).
Having FBA products has its pros and cons. Pros: your products will be available for any European country Amazon is available in (26 countries and counting), they take care of the shipment and your products will arrive to their destinies in 24h within your home marketplace or in 48h for the rest of Europe. Cons: this service has a price, and to store larger products can reduce significantly your profits.
If you are trying to decide whether or not to use the FBA system, you should also keep in mind that this can also increase your sales.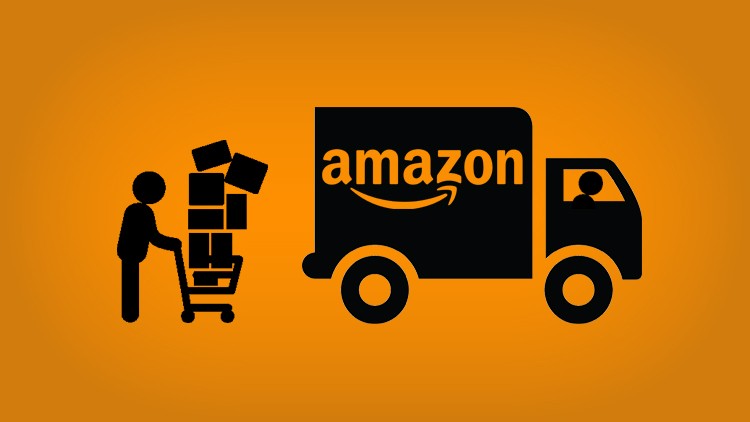 3. Excellent feedback ratings
Amazon is really interested in knowing your customer's opinion about you. So, if you have a feedback ranking below 95%, you could be penalised as a seller (for example, you could lose the Buy Box even if you are the best seller in terms of price and availability). However, if you have a good feedback, you will be more likely to appear in the Buy Box, increase your sales and build trust in future customers. This is essential for your future as an Amazon seller, so make sure your customers are happy and leave good comments.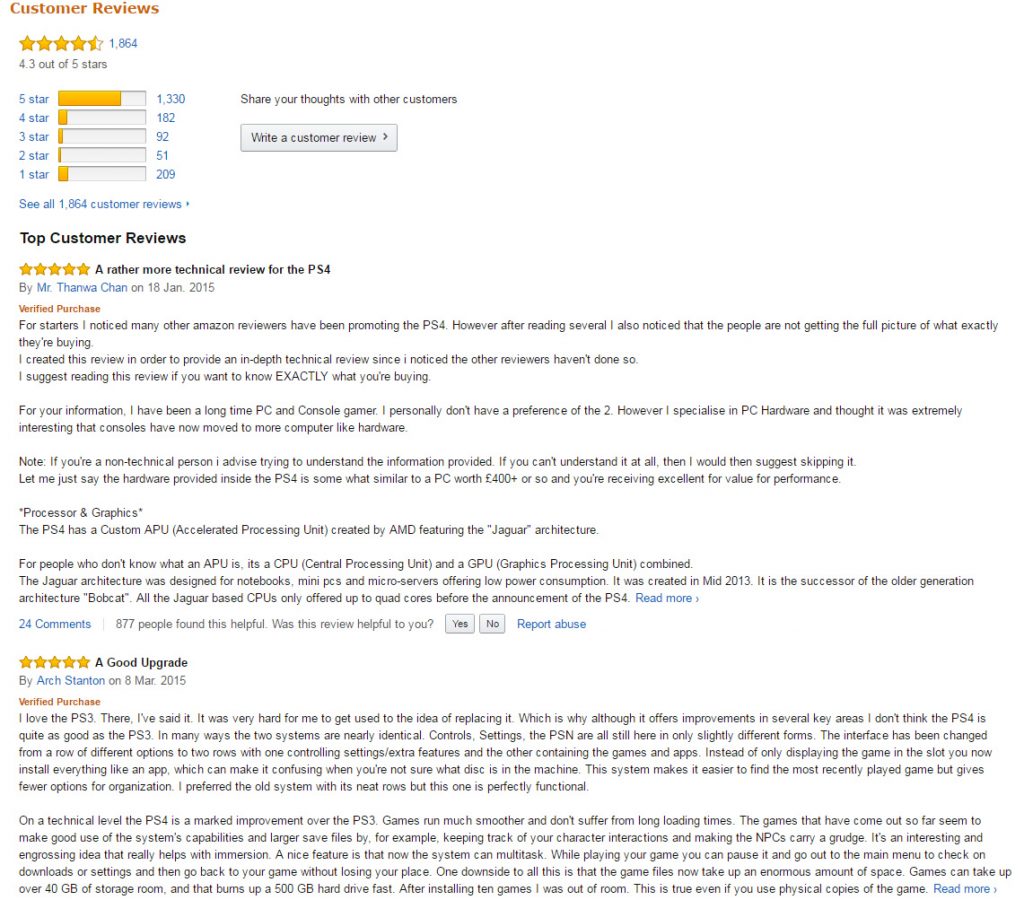 4. Check your prices all over the day
When talking about sales, everybody understands the importance of the price. If a possible customer is looking for a product and finds it with 5 different prices, he will be more likely to buy the cheapest. There are other details like the delivery date that may be important, but never as much as price is.
This makes so effective and relevant to check your prices all over the day. Some systems monitor them at night and send you a report in the morning, but that's not enough. Prices change constantly, and they can even vary several times during the day in some products.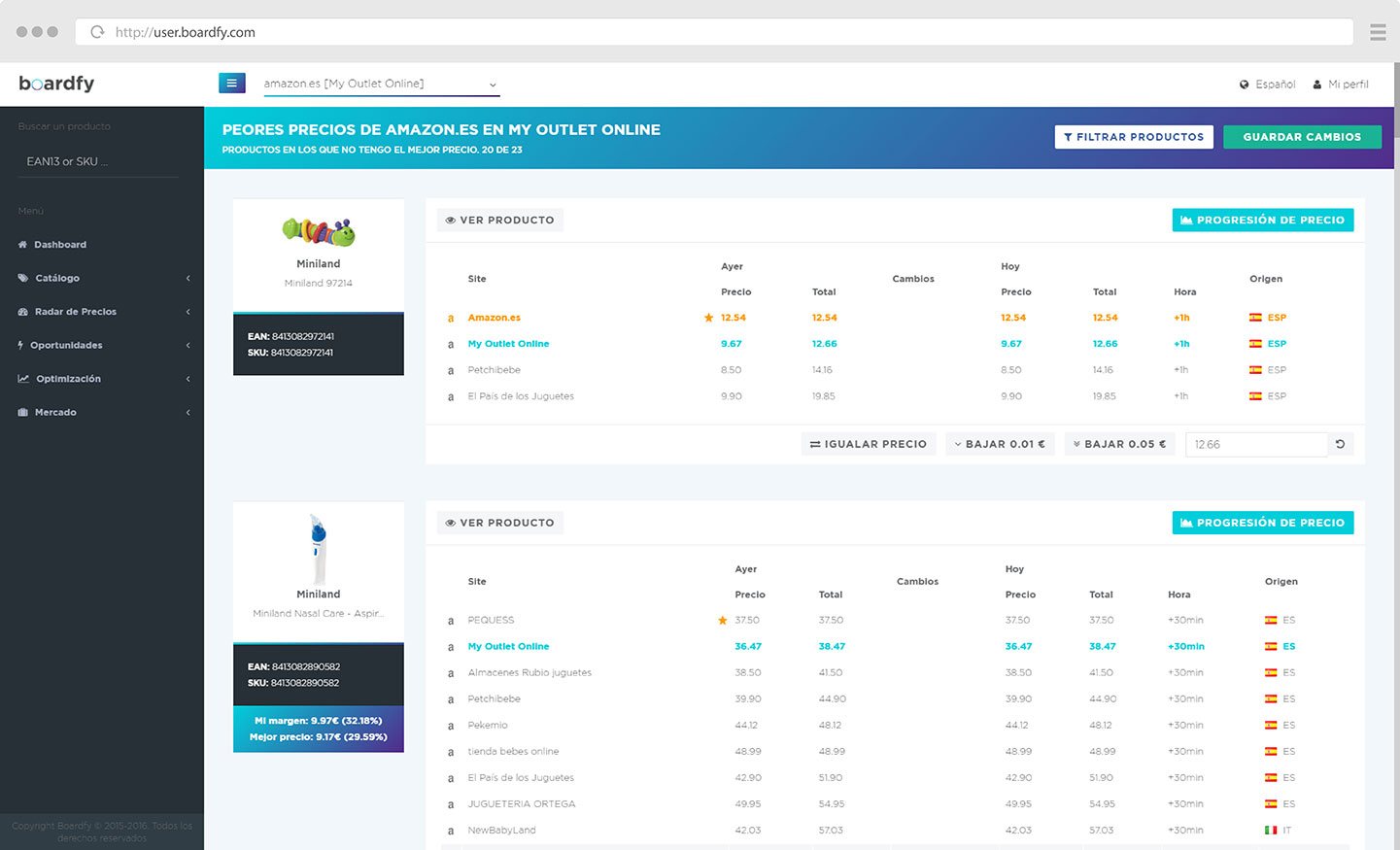 5. Don't struggle against Amazon
Think about it. You're selling in Amazon's marketplaces, and Amazon itself is selling the same products than you… Well, you've got a big problem. If you want to increase your rates, you need to find new products and should compete with other sellers.
Try this: choose one of those products you share with Amazon and lower its price just a bit. In a few minutes (or even seconds) Amazon would have the same price you chose. They use an automatic repricer that will lower their price while its algorithm detects that they have a positive margin.
In boardFy we help our users to control their prices, detect their competitors and optimise their seller's account management. We even filter whether the competitor is Amazon or another seller, which is a highly appreciated feature. With this data, you can choose a different price strategy for each case.