We are characterised by our total focus on our customers: we work entirely for them. We listen, rectify when necessary and adapt to their needs.
Thanks to the feedback we have received, we knew it was about time to transform the image of Boardfy. In the last two weeks we have changed our website, social networks and platform.
We started with a new logo. From there, we developed a new visual style, simpler, minimalist and uniform, and now it is present in all the communication methods of the company.
Social Media
On the one hand, we have renewed our social networks and now they have the same style. Both Linekdin and Facebook look similar to our Twitter, in the image below.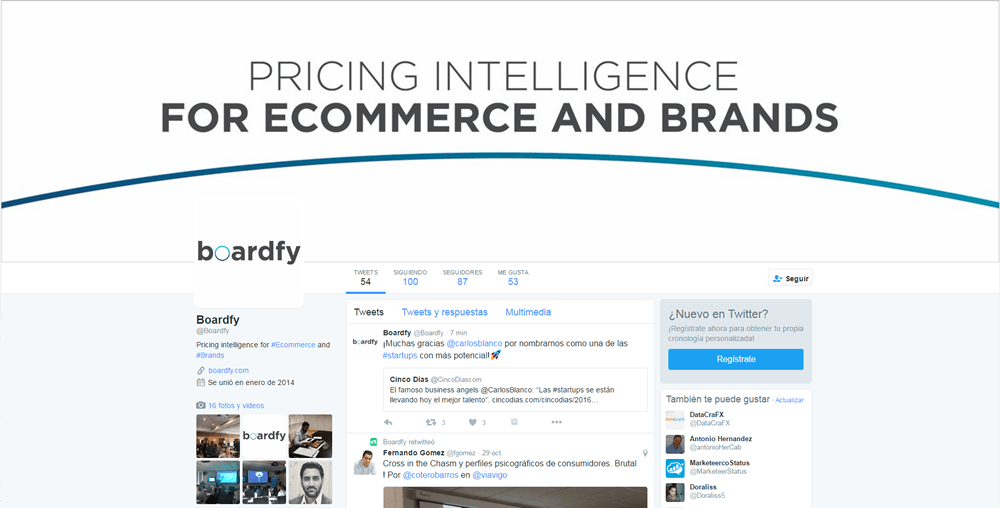 Pricing
On the other hand, we haven't only updated the visual style of our website, but also added new elements like the pricing section, which have been extended both for brands and ecommerce.
We have created different plans that will suit different needs, so that we would be able to adapt to the smallest ecommerce as well as the biggest brand.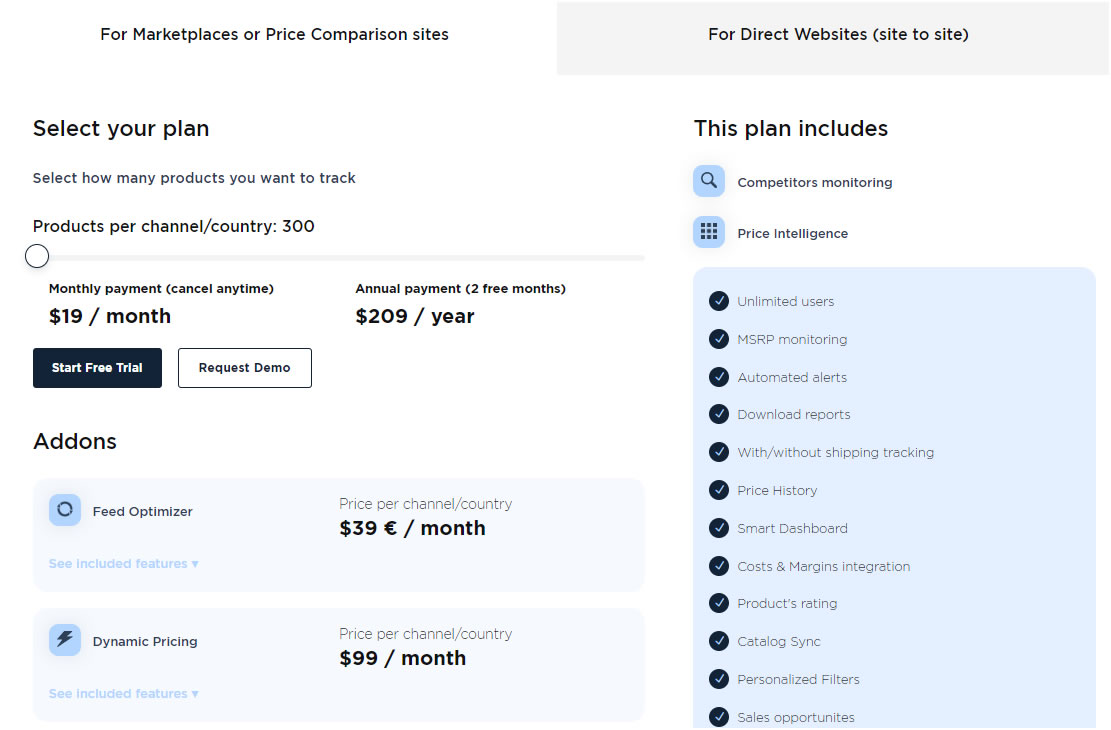 Standard, Advanced, Professional and Enterprise are our new plans. They offer the possibility to optimise your catalogue, detect unlimited competitors, receive personalised alerts, discover your operating margins and detect new business opportunities.
Moreover, you can include additional options such as stock sync for Amazon or our Data API, just in case you want to integrate the information provided by Boardfy into your ERP.
Partners Programme
Additionally, we have developed our Partners programme.  We truly believe that cooperation is the basis of growth, and so we want to work hand in hand with everyone that shares that point of view.
Regardless of whether you want to offer Boardfy to your customers, integrate our API into your own software or become an affiliate, we'll love to listen to your proposals.
Boardfy is in constant movement, improving any aspect as fast as possible. So this is the first of several and great changes yet to come.