November 25th, 2016. If you have an e-commerce, underline this date in red on your schedule because it is the perfect occasion to improve your sales. Major marketplaces like Amazon are already promoting this day, and you shouldn't miss this opportunity to make a big impression with captivating offers on every user buying Christmas presents. We all know this is a busy period where e-commerce gets a great percentage of the annual billing. That's why we want to help you all checking the facts you should keep in mind to success on this day. But, first of all, let's give a little context.
What does Black Friday mean?
It has its origin in the United States, as following day to Thanksgiving, hich is one of the most important events in their culture and is always celebrated the fourth Thursday in November. Black Friday represents the start of the Christmas shopping season and it is almost a Holiday now in the USA, with people invading the streets. Shops take advantage of this and offer great discounts, so you can figure the result out. The name was created in the sixties by the police, who described it as a 'Black Friday' because of the amounts of people turning the streets almost black.
Black Friday data
Criteo, a global performance-based marketing company, has published their data analysis of over 190 advertising Spanish companies working in fashion, sports and electronic areas from September 1st, 2015 to February 1st, 2016, when over 17,5M sales were made. This analysis tries to give relevant data and recommendations about customers' behaviour to e-commerce managers in the period of time that includes Black Friday, Christmas and winter sales. And the analysis gives food for thought:
During Black Friday sales revenues improved on a 100% and traffic on a 178%.
54% of transactions are made from a mobile app.
PPC grows up to a 60%.
So we should keep Black Friday on out schedule, especially if we consider the increase of 'Black Friday' searches since 2014.
How to prepare your e-commerce for Black Friday
Prepare yourself for this day and make a plan are not easy tasks. It is important to keep in mind every detail to really success on this day. We believe there are 12 key facts you should never forget and they can make a difference on your sales. Let's get started!
1. Plan beforehand
It is crucial that you start to prepare everything in advance. Customers start to search and create lists of the products they want quite early so that they can control their evolution during Black Friday. You must control the products you have and will have that day, and think about their prices, even though you will probably have to modify the prices and create new offers during that weekend. However, it is always good to have a plan.
2. Advertising, advertising, advertising
If you don't advertise yourself, you don't exist. Your customers need to know that you are celebrating Black Friday. You can use different methods, like email marketing with discount coupons or use Social Media. You can even contact well-known bloggers and get to any agreement with them.
3. Use retargeting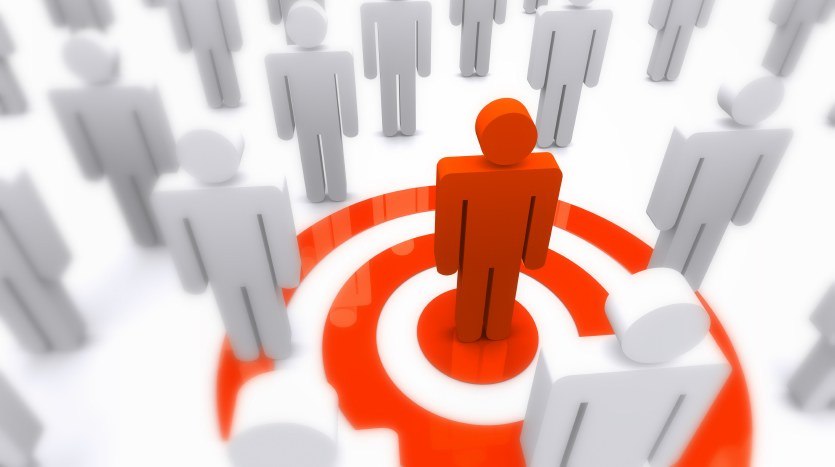 Retargeting (aka remarketing) is fundamental for this day. And even during the following days. IF you are not familiar with this practice, it consists on using an script on your website named 'Pixel' that will target the users so that they will receive ads of the product they searched on your website on Facebook and Google. If you want to close the deal, you can offer them a discount there. You only need to be registered on Facebook Ads or Google Adwords to do this.
4. Be careful with what you offer
Of course you have to offer discounts, Black Friday is all about that. But here we are talking about darker practices than discounts. Some businesses believe that raising slightly the prices of the products and then selling them with their original price is a great practice, but it is not. As we already said, customers create lists of the products they want in advance and keep control of the prices. These strategies will not only make you lose sales, but also promote a negative image of your business. On the other hand, you should know that prices drop aggressively on this day, so don't be afraid to offer the greatest discounts. This is a good opportunity to get rid of the stock you have in your warehouse.
5. Keep an eye on your competitors
Studying the strategies of your competitors may give you some advantage: you can make decisions about your offers, the products you want to sell cheaper or even the opportunities to raise your prices. Using Boardfy to do this will make everything easier for you, and it will also notify you if you have enough margin to make better offers in the products you want.
6. Check the warehouse
While we study the products and the price strategy we want to follow, we should also consider the demand of those products and prepare our warehouse for them. A common mistake is not to estimate correctly and run out of stock during this period. So avoid losing sales because of stock problems.
7. Control the traffic volume
If you have done it well, the traffic of your shop will increase during this days. You may even be unable to resist it and become inoperative. Be careful: if your website stops working you will lose sales and customers. Check if your website can support elevated traffic peaks to avoid awful surprises.
8. Cross-selling
Customers are looking for Christmas presents, and saving them some euros is a good advantage for them. Creating Cross-selling actions is a good way to do so: if a customer buys a mobile phone, offer him or her a new external battery. This actions will increase your sales more than you can imagine.
9. The always feared shopping cart abandonment
This is one of the biggest issues on e-commerce. There's nothing as frustrating as a customer who visits your shop, adds products to the shopping cart and then abandons it before buying. Analyse the whole shopping process to know the exact moment when the customers leave your shop and correct it whenever you can. Use email marketing or retargeting to get those customers back.
10. Beware positioning
Positioning is a real battle during this period. However, SEO optimisation (both on page and off page) can get quite good results. Using the right keywords for very product will help positioning them too. We should avoid generic words and words used by bigger sites than ours.
11. Optimise your website
A fluid website and with short loading times is really attractive both to SEO and users. Excessive loading time is other common mistake of e-commerce, as well as it is a too complicated shopping process. Check your website and optimise both things, because people prefer easy and fast purchases. If not, they may abandon their shopping carts.
12. Remember: mobile phones exist
As we already said, over the 54% of the purchases are made from mobile devices, which is an important percentage. Even though this is now quite obvious, it is important to use a responsive design on your website so that it will adapt to any kind of devices. If tour website is both responsive and optimised for mobile phones, then you'll have an advantage in terms of SEO. Another option is to develop an app for your store, even though it would be much more expensive.
As you can see, Black Friday is a special day for e-commerce and is a test for the following important dates. If you do well during Black Friday then you'll probably have good numbers on Christmas. It is unnecessary to invest lots of money, but you need to consider all the points we have mentioned here and plan in advance to avoid last minute difficulties. We wish you great luck and great sales for this day!